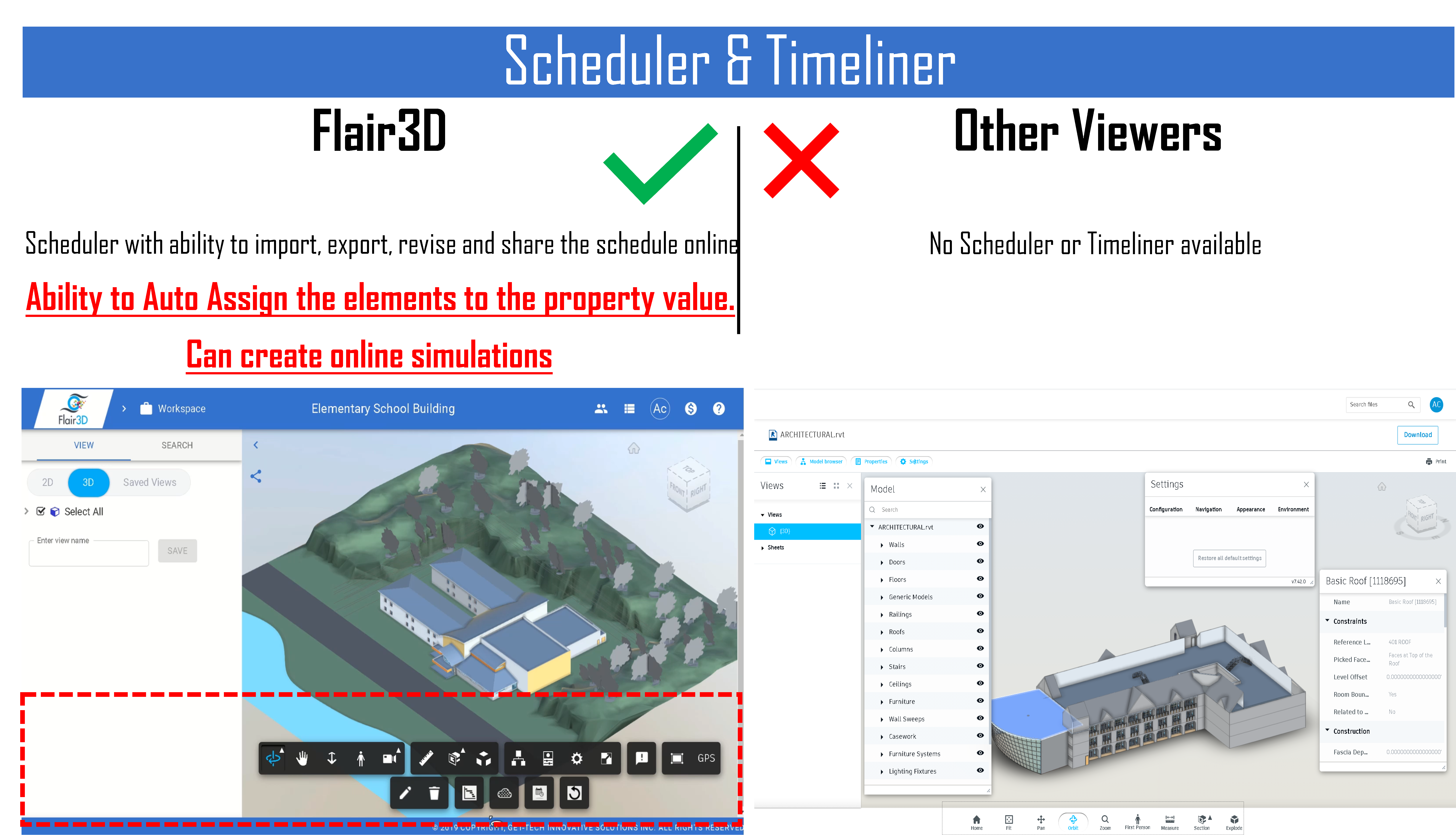 4D Simulations allow project teams to analyze the project from many different perspectives, i.e. construction site logistics, site accesses, location of trailers, material laydown areas, project phases, and finally sequencing and progress of actual work on site.
How is it different from the traditional 2D site plan and schedule? Well, it is closer to reality than anything else! Simulations combine 2D layouts, 3D content and Time, all in one place. Thanks to this we can visualize project progress faster, analyze impact of delays more efficient, and more accurately predict final project delivery date.
The usual workflow includes traditional project planning and monitoring in a scheduling software and then upload of the schedule to a Simulation software. It takes a lot of time and effort to update schedules manually for monthly progress review meetings. Once updated, exported and uploaded to a 4D scheduling tool the simulation needs to be recorded, exported again and send to the stakeholders. We have realized, that there are too many steps, and the workflow should be easier! So we invented a solution that no other viewer has!
Imagine creating and sharing these 4D simulations directly on the cloud! How much time would you save? In Flair3D you can generate simulations from scratch or just import it in an excel format, assign the tasks accordingly and share it with your team right away by link. And that's not all! The "Auto Assign" feature will create the schedule for you, just select desired element property to create respective tasks.

Sun, December 11th 11:01 AM